From climate change to gun violence, the constant deluge of "bad news" that we consume on a daily basis can make us feel resigned, upset, and hopeless about the world. Although we may want to silence our phones, the media can be a powerful tool for standing up against these pressing issues.
In this course, we will explore a range of media that calls for change and assess various successful strategies and tactics used by movements, organizations, and individuals to change the status quo.
By the end of the course, you'll gain a better understanding of how social change operates as well as the important role media can play in the process. You'll also learn how you can use your voice and media presence to address the issues that you and your peers care about.
PROGRAM DATES
December 19 – December 23, 2022
ELIGIBILITY
Students must be at least 14 years old or older and enrolled in a high school or secondary program. International applicants must demonstrate English proficiency.
TUITION
$1990 USD
$35 application fee
PROGRAM OVERVIEW
Featured Topics
Strategies for Social Change
Visual Culture and Social Change
Storytelling and Narrative Impact
Amplifying Your Message
Becoming an Advocate
Learning Outcomes
Following the completion of the course, students will have a deep understanding of:
What we mean by social change
Why social change is important
How social change is enacted in different contexts, by different constituents, and on different scales — from grassroots movements to advocacy campaigns, from local community work to global calls for change
How different types of media and storytelling play a role in driving social change and making impact
How you can be part of the process and harness the power of media to drive change
Format
The course consists of recorded lectures, media case studies, industry connections, and discussions. Students will explore a range of media that play a role in driving social change around pressing contemporary issues. Each topic provides context for understanding these media examples along with theories and movements of social change to equip and inspire students to become change agents for a better world.
FEATURED FACULTY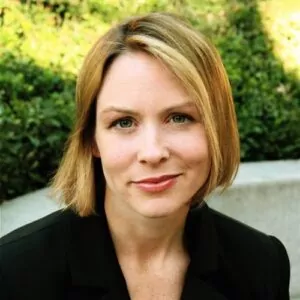 Dr. Alison Trope
Clinical Professor
USC Annenberg School for Communication and Journalism
In this course, you'll learn from Alison Trope, a clinical professor at the USC Annenberg School for Communication and Journalism and former director of undergraduate studies for the School of Communication. She is the founder and director of Critical Media Project, a media literacy initiative focused on representation and identity (gender, race, class, sexuality, disability, religion, age). Critical Media Project is used in Los Angeles Unified School District and other secondary and higher education institutions across the country.
Trope is the author of Stardust Monuments: The Saving and Selling of Hollywood (Dartmouth, 2012), which explores the enduring efforts to memorialize and canonize the history and meaning Hollywood takes on in our everyday lives. She has also written about the history and current state of Hollywood philanthropy and activism.
Trope received her PhD in Critical Studies from the School of Cinema-Television at the University of Southern California in 1999, and has since taught a range of courses in the Annenberg School for Communication in media and digital literacy, popular culture, visual culture, fashion, gender, and social change.